DARA Europe is a longtime supporter of programmes and projects in Cambodia. Mai is leading the local team that is dedicated to breaking the cycle of poverty in Andong, near the capital of Phnom Penh. Collaboration and connection are central to his work.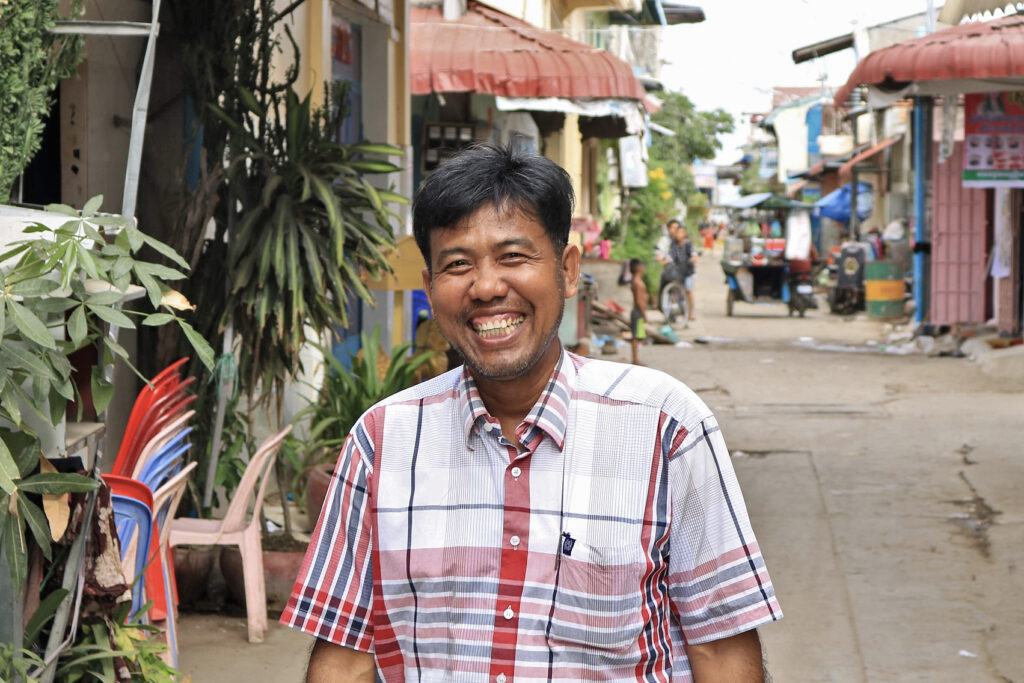 "Mai is a key player in our support for the Andong community", says Tirza Josie Voss, founder of DARA Europe and co-founder of the Cambodian NGO Stellar Child Care Organization (SCCO). "Mai has been working with SCCO since 2015. As the community programme manager, he supervises the local team and plays a central role in organizing activities to help children build a bright future."
Collaboration and connection are at the core of SCCO's work in Andong, Mai adds. "DARA Europe supports educational programmes and family-based care for children who grow up under very difficult circumstances. Good contacts between families, schools, and foundations such as SCCO and DARA Europe are essential to achieve positive change. For instance, I may see that a child may need special assistance. Working together with local authorities, influential persons in the neighborhood, and SCCO board members and partners, we can arrange adequate and effective support. The support from family members is also crucial to find tailor-made solutions."
Mai is committed to continuous improvement of SCCO's activities. "In order to guarantee the effective implementation of our programmes and projects, we closely monitor the day-to-day operations. We regularly report on progress and results, and we develop proposals for improvements and innovation. Breaking the cycle of poverty is so complex. Everything needs to be just right: the ways in which we work as a team, the engagement we create with the community, and the active involvement of our international partners."
SCCO's work focuses on educational programmes for children and young adults. But a successful school career is largely determined by the family situation. Therefore, DARA Europe is a long-term supporter of family-based care. Mai: "It's often difficult for children to go to school if parents are unable to financially support their family. We motivate parents to activate their children to attend school and get a diploma. At the same time, we invest in projects and activities to improve the families' financial independence." SCCO organizes, for instance, workshops and coaching on money management, and micro credits for entrepreneurs.
DARA Europe's work is much more than fundraising, Josie emphasizes. "Of course, financial aid is necessary to provide the basic facilities and services. But the positive impact that we create for the Andong community is dependent on a dedicated and experienced team of professionals. Under the guidance of Mai, the SCCO team in Andong consistently works to create a better future for children in need, starting from a long term and holistic approach to combat poverty." To facilitate the innovative capacities and the collaborative spirit in the local team, DARA Europe supports annual educational team weekends.
In the past eight years, Mai has witnessed many positive changes in Andong. "Roads have been constructed, and new houses have been built. But the social changes are perhaps even more important than the improvements in the physical surroundings. We see more children attending school, and more children are successfully completing school. With career development advice and scholarships, we coach young adults to get a degree and find a good job. Our educational support truly drives the well-being and resilience of families."
Would you like to support our programmes in Cambodia? Donate, join our team, organize fundraising activities, or become a partner! Check out our website for more information, and contact us if you have any questions.