DARA Europe foundation was established in 2012 to change the lives of the children in Andong, Cambodia. Our work builds on initiatives started in the village in 2009 to provide care for the most vulnerable children.
Our mission
The name of DARA Europe is derived from the Cambodian word for star: dara. DARA Europe believes that the children in Andong deserve the opportunity to develop into true stars. We want to break the cycle of poverty in Andong and give the children a sparkling growth into adulthood. We are committed to making children shine, contributing to a positive future for Cambodia.
DARA Europe is an initiative of Tirza Voss and Ruud Bakker. The board of DARA Europe consists of a group of active professionals who are committed to the foundation on a long-term basis.
Tirza Voss, founder.
Tirza Voss visited Cambodia in 2009 as a volunteer and was shocked by the appalling conditions in the slum of Andong. A safe home, sufficient food, clean water, hygiene, health care and education were a faraway cry for the children growing up there.
After her return to the Netherlands, Tirza told family, friends, and acquaintances about her experiences in Cambodia. Ruud Bakker, who heard her story, spontaneously organized a fundraising campaign. The idea for Dutch aid for the children in Andong was born.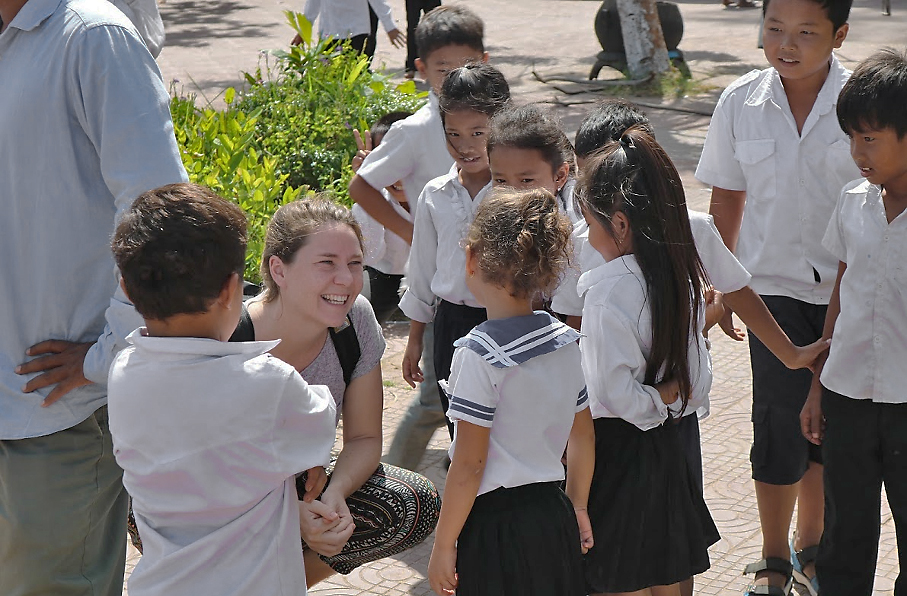 Over the years, Tirza has spent numerous months volunteering in Andong. In 2012, together with Ruud Bakker, she took the initiative to set up DARA Europe in order to support sustainable development of the community in Andong. Tirza also founded the Stellar Child Care Organization (SCCO), the local NGO that provides education, family support and employment for Andong's most vulnerable residents.
Jorik Kuhlmann, chairman and responsible for SCCO's impact monitoring
system.
Hein Voss, vice-chairman.
José Huizenga, secretary.
Fred van Laarhoven, treasurer.
The DARA Europe board works closely together with a team of enthusiastic and dedicated volunteers.
Based on their specific expertise and experience, Gabi Abbas, Judith Voss, Henk de Haan and Isa Noten contribute to the mission and work of DARA Europe.