At DARA Europe, we believe in the power of reading. Judith works as a pedagogical coach in childcare and is a volunteer in the team of DARA Europe. In an interview, she shares the importance of reading and how the library and weekend classes provide a source of hope and self-confidence for children in the Andong community, Cambodia.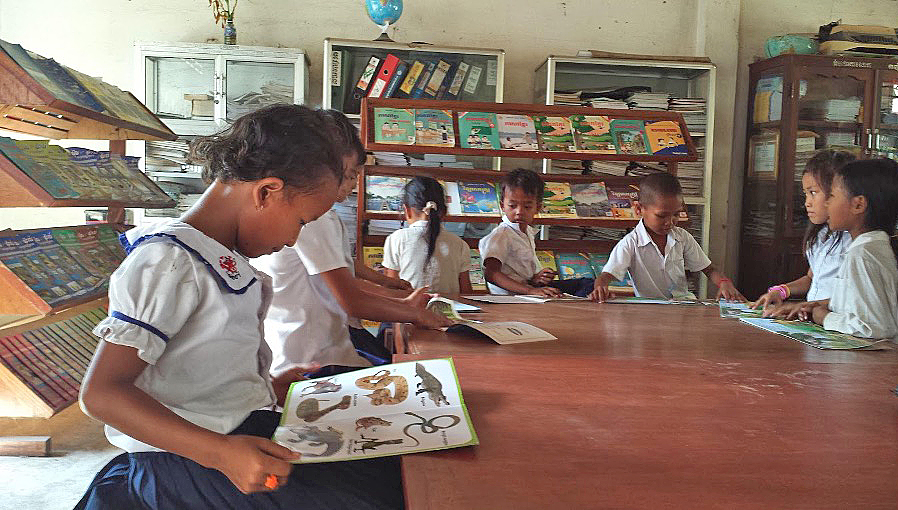 Reading is an essential skill that lays the foundation for success in school and in life. Through reading, children develop their analytical and critical thinking skills. "But reading is much more than just developing reading and language skills; it also profoundly influences the social and emotional well-being of children," says Judith.
Thanks to the support of DARA Europe, our partner organization in Cambodia, SCCO, provides many children with access to books. The library at SCCO is a place where children can come to relax and unwind. This is especially important in a neighborhood like Andong, where it is often crowded and not always safe. From Khmer to English, from real-life stories to fiction, there is a book that aligns with the interests and reading level of every child.
Books from the library are also used in pre-primary classes. "By starting to read at an early age, we give preschoolers a head start in their school career. It stimulates their curiosity and love for reading and learning," says Judith. 
On Sunday afternoons, young adults in their final year of highschool open the library for the neighborhood children. These young adults, who used to reside in the former childcare center of SCCO, are now in this role supported by us to gain valuable work experience. "They enthusiastically guide the children in reading, drawing, and practicing English words together." It's a win-win situation where children learn, while young adults contribute to the community and develop skills that are invaluable for their future," says Judith.
We are proud to have not only established our own library but also contributed to the library at the local primary school, Kork Rokar. Thanks to the support of the Biblionef foundation, we have provided English books.
Join us in supporting DARA Europe and spreading the love of reading!