Early childhood education is not a given in Cambodia. DARA Europe supports the education programs of the NGO Stellar Child Care Organization (SCCO) in Cambodia. The founder of DARA Europe, Tirza Voss, explains how early childhood education can make a difference in Cambodia.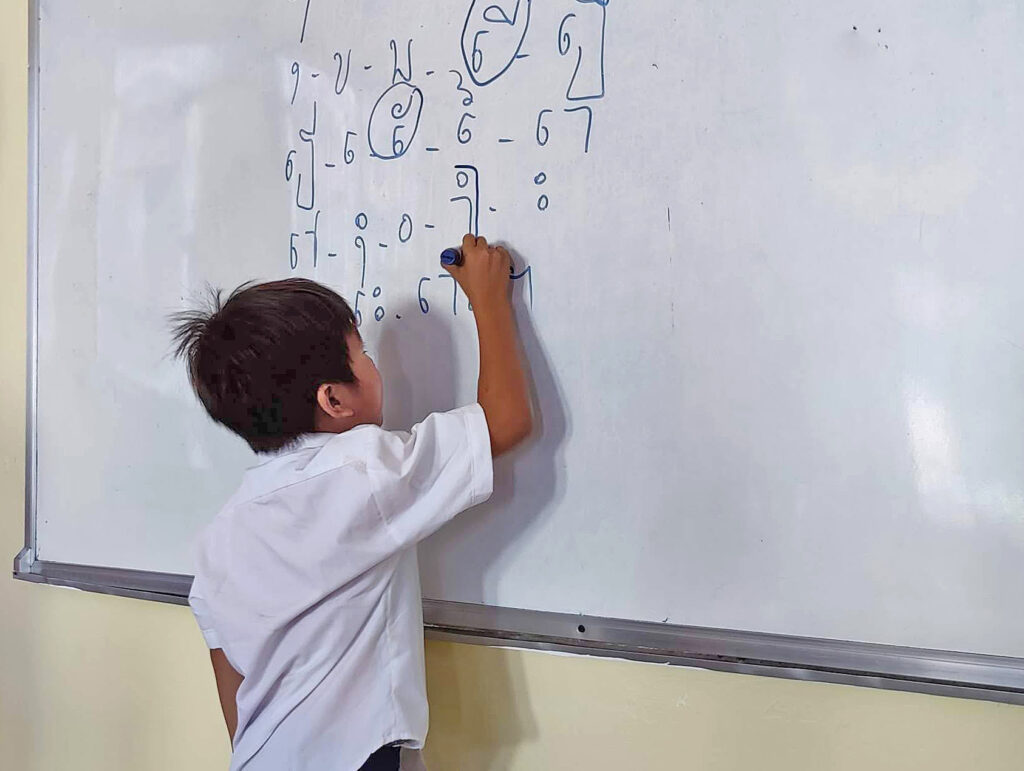 In Cambodia, children typically start public primary school at the age of 6. Especially for children from disadvantaged communities, like Andong, where parents themselves often have limited access to education or training, children do not receive early childhood education. "With little stimulation in their home environment, it can mean that these children start their school career already at a disadvantage," Tirza explains.
Once they enroll in the local primary school, it's not easy. Sometimes more than 70 children join one classroom, so there is little room for individual attention. As a result, some children fall further behind. "We observed that in Andong, this often led to a lack of self-confidence and motivation and a high risk of dropping out of school," Tirza says.
SCCO offers a solution to this problem by providing early childhood education, providing children with a more personal and engaged learning environment. The preschool classes at SCCO focus on essential basic skills, such as the alphabet. "The teachers also ensure that learning through play contributes to social and emotional development, creativity, and problem-solving abilities." "This ensures that the children can start Grade 1 (equivalent to our Grade 3 in the Netherlands) in primary school with a set of important basic skills and self-confidence," Tirza elaborates.
In addition to education, the pre-primary classes also provide a safe and stimulating environment for the children from Andong, especially where their home and the streets often do not offer safety and comfort.
After the early literacy classes, SCCO assists parents in enrolling their children in the local primary school, Kork Rokar. "This way, we ensure that the children start their formal school career enthusiastically and with a high motivation, supported by their proud parents," says Tirza.
Early childhood education serves not only as a stepping stone to primary school but as a flying start to a successful school career and a better future.
Read also the story of Channy, a preschool teacher at SCCO.