DARA Europe is committed to creating effective ways to enable children in Cambodia to thrive. We are proud of our long-term support for vulnerable families in poverty-stricken neighborhoods. The story of Srey Roth is an excellent example of the true change that we can achieve.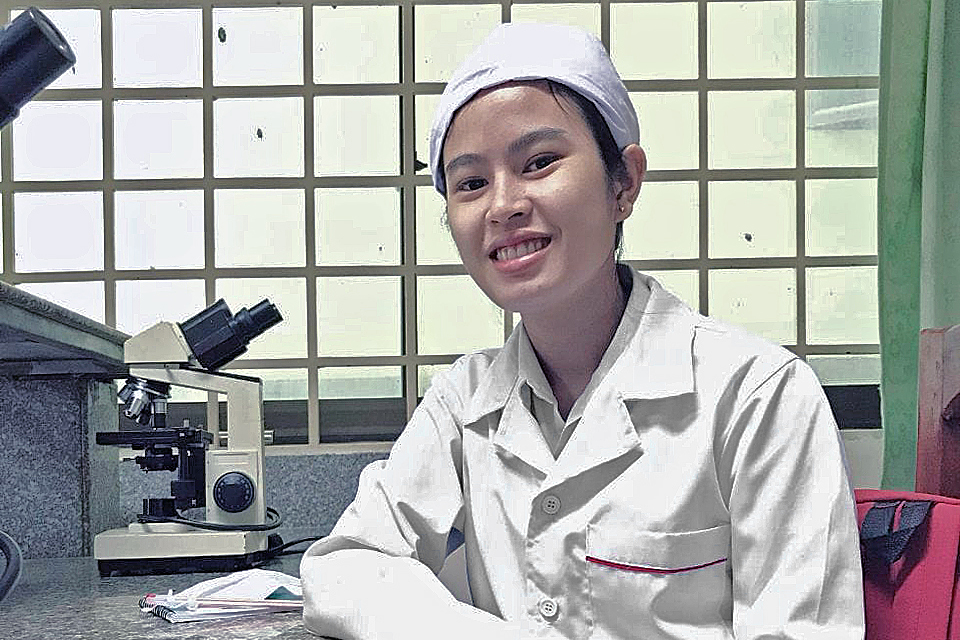 Srey Roth studied pharmacy at the international university of Phnom Penh. She is particularly interested in pharmacology. She intends to start her own company after getting her degree. DARA Europe is a proud sponsor of her dream.
Tirza Josie Voss, founder of DARA Europe and co-founder of its local partner NGO Stellar Child Care Organization (SCCO) in Andong, first met Srey Roth when working in Cambodia in 2015. SCCO provided coaching and financial support to enable Srey Roth to successfully finish secondary school and to create a positive outlook on the future. An SCCO scholarship subsequently allowed her to study pharmacy.
"We experience up close how Srey Roth is growing as a person and a professional", says Tirza Josie. "She obtained the renown English certificate at the Australian Centre for Education in Cambodia, while working weekends as a teacher at the SCCO community center. With her talents and career, Srey Roth is an inspiring example for all children and youngsters in Andong."
DARA Europe is also closely involved with Srey Roth's family. Her sister has started studying accountancy in Phnom Penh. Her younger brother is on the right track to pass the secondary school exams.
The Khmer Rouge reign of terror in the 1970s is still affecting the daily lives of millions of people in Cambodia. Many doctors and medical professionals have been killed during the devastating war. As a result, in today's Cambodian society, there is still a shortage of health care staff.
DARA Europe collaborates with local NGOs such as SCCO to give families in Andong adequate access to the healthcare and support that they may need. Tirza Josie: "Srey Roth's success illustrates how we can create a better future for the Andong community as well as a positive perspective for Cambodia at large."
Get involved in our work for Cambodia! Every donation makes a difference for the Andong community. Together we can break the cycle of poverty.