DARA Europe originated from the initiative of Tirza Voss and Ruud Bakker. Currently, DARA Europe consists of a team of many volunteers. Below you can find more information about the members and volunteers of this foundation, who they are, what they do, and why they are committed to DARA Europe.
Tirza Josie Voss – Founder
I first visited Andong in 2009. It was a very special visit, both for me and for the children. I was the first international volunteer to serve in this district for a short period of time. I was therefore very shocked by the dire circumstances and determined to work for a better future for the children and their families. I have since returned to Cambodia many times and I am extremely proud of everything we have achieved together with the partners and the team in Cambodia. We continue to grow and offer more and more children a chance for a better future. Still, a lot of improvement is needed in Andong to really let every child shine!
Jorik Kuhlmann – Chairman
In 2019 I visited SCCO's projects with Tirza. During this visit, through conversations with the families, with the local team in Andong and with families from the reintegration project, I was able to see and experience how huge the impact is on a small scale.
I am therefore happy to act as chairman to help DARA Europe and SCCO continue and expand the difference we are making in Cambodia. Of course, with my knowledge and background in IT, I also help with the website and IT matters.
José Huizenga – Secretary
During my stay as a volunteer in Cambodia, I taught in a playful way the three youngest residents of SCCO's children center. In addition, every weekend I introduced all the children of SCCO to creative crafting techniques and various materials. On other days, I was an advisor for the teachers in the village of Andong and for the teacher in the children's center. I provided them with many tips, games and educational materials to enrich education. I have also been actively involved in the Stellar Foundation sewing center. It has been wonderful to see the results of DARA Europe.
Fred van Laarhoven – Treasurer
I got to know DARA Europe through the enthusiastic stories of José and Hein, and even more concretely through the presentations at the celebration of their 5th anniversary in March 2018. The real work is done in Cambodia by the Stellar Child Care Organization (SCCO), namely improving the living and educational conditions of children in Andong. This is possible through the fundraising here in the Netherlands for which DARA is committed. Safeguarding the developments in Cambodia by offering permanent support is something that really appeals to me, and for which I would like to commit myself in the coming years.
Hein Voss – Volunteer
As the father of Tirza, who started this great initiative, I encouraged her from the beginning to do something special for the underprivileged children in Cambodia.
Over a period of 30 years I have traveled to many countries in the Far East. I have worked closely with local companies and people. In these years I have learned and experienced all the details of the clothing and textile trade. Especially in the Southeast Asian countries I have always tried to build lasting and intensive relations, as is desired in this culture. Structural help and improvements, such as what Tirza is currently realizing for these children, I see as the most important steps to create a good future for Cambodian children. This will give them the strength and the possibilities to build a better future for the children themselves.
Maria Inês Gonçalves – Volunteer
I met DARA Europe through the Cherry International Foundation, while taking part in an European Solidarity Corps project in the Netherlands. During my studies, I've had the chance to participate and facilitate many Erasmus+ projects while traveling around Europe, meeting new people and having a lot of different experiences, which is something that not everyone has the opportunity to do. For this reason, I took on the challenge to work with DARA and SCCO and contribute to their amazing projects, which I believe I will grow a lot from as well as further develop my competencies. I admire all the work that is behind this organization and the impact that it has on so many people.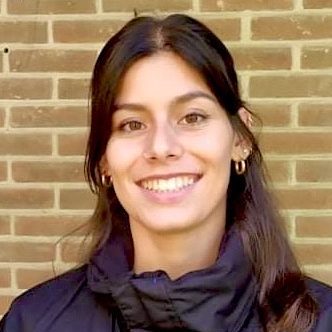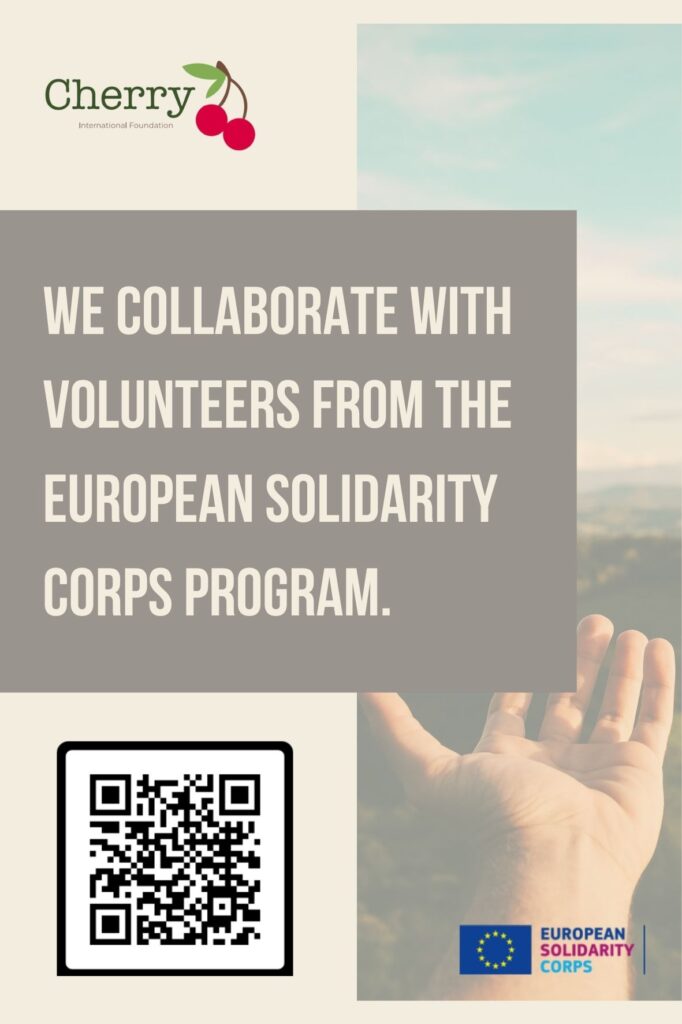 Judith Voss- Volunteer
As Tirza's sister, I have heard many stories and seen many pictures of Cambodia and the children. After completing my Youth Care study in 2015, I went to Australia to work as an au pair.
In February 2016 I decided to continue my adventure from Australia to Cambodia. I volunteered at SCCO for three months. I helped the oldest kids from the childcare center with their school/work, especially with the English language. In the village of Andong I coached the teachers in teaching. The sewing center in Andong also opened in February, where I worked many hours with the mothers. I've helped design the products that we as DARA Europe now sell.
It was three great, intensive and special months that were concluded with a big compliment: "You are now part of our SCCO family".
Henk de Haan- Volunteer
I have a small administrative office. I have been treasurer of GroenLinks IJsselstein for 12 years and recently I was appointed treasurer again. For 10 years I co-organised the GroenLinks cuttings exchange market and children's afternoon with nature activities. My interests are in sports, finance, organic farming/products and politics. I am for a fairer distribution of money and goods worldwide. The gap between rich and poor is way too big. That is why I like to support the DARA Europe foundation both financially and as a team member.
Henriette Bijen- Volunteer
Since 2021 I, Henriette, 52 years young and mother of Thijmen and Thorsten have been able to commit myself to DARA Europe in collaboration with a fantastic team.
My roots are in education. I have had the opportunity to work as a teacher and location leader at various primary schools. Then changed to secondary education and have been an entrepreneur for 15 years now. My travels for Compassion and Edukans showed me a part of the world. Contributing to the development and sharing knowledge in Tanzania, Uganda, Poland, India, Columbia and Peru has "enriched" me.
My passion and drive lie in helping to develop and guiding processes and sharing my knowledge. Touched by the stories and passion of DARA Europe's team members, I like to support their mission and vision.